Raw Matcha Mint Slice
Dec 16, 2020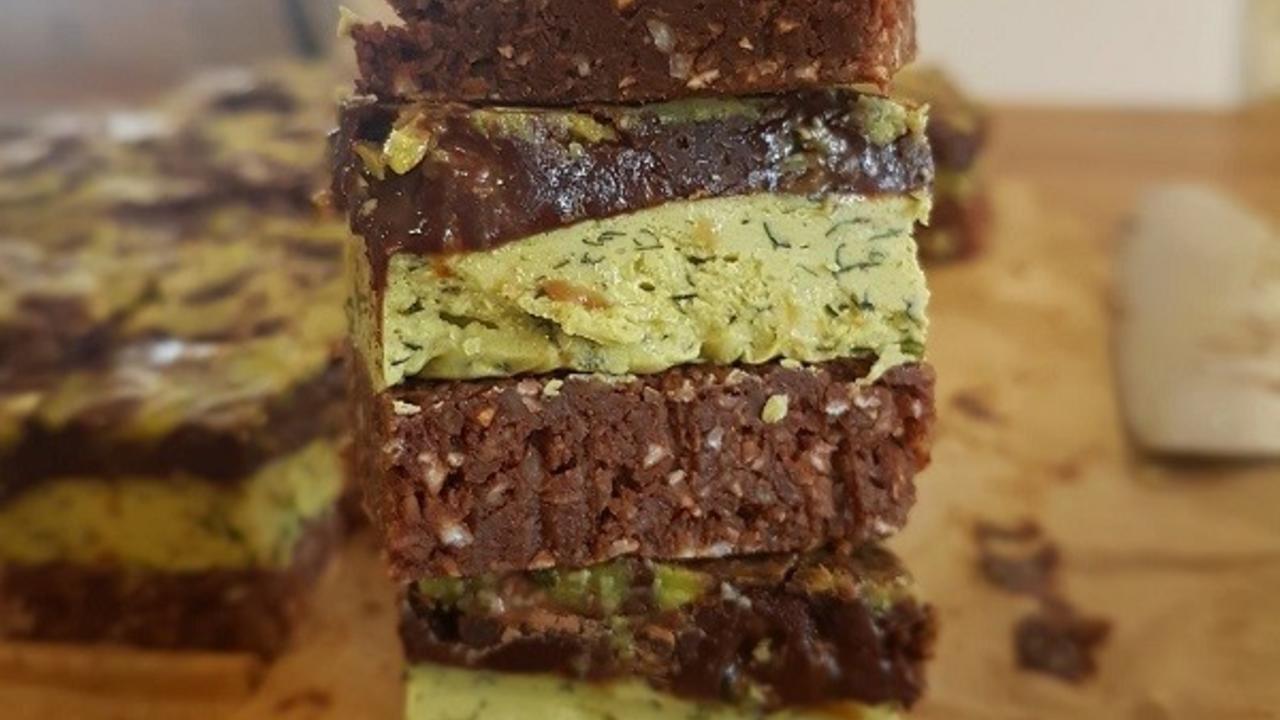 Serves: 24 slices
Time: 1 hour
Ingredients:
Base layer:
1 cup pre-soaked cashews
1 cup shredded coconut
6 medjool dates
1 tbs rice malt syrup
1/3 cup raw cacao
Matcha Mint Layer:
2/3 cup coconut oil
1/2 cup full fat coconut cream (organic)
1 cup fresh mint leaves
5 drops food grade peppermint essential oil
1 tbs rice malt syrup
1 tsp matcha powder
Top Chocolate Layer
1/4 cup coconut oil
1/4 maple syrup
1/4 cup raw cacao
METHOD:
Make the base
Blitz cashews, coconut and cacao in the food processor until the nuts are down to a crumble. Add in the rice malt syrup and dates and pulse until a sticky dough forms. Press into a lined slice tray and spread out evenly, pressing down firmly to create the base. Place in the fridge while you prepare the middle layer.
Matcha Mint layer
Give your food processor a quick wash out and then add in all the matcha mint ingredients EXCEPT the peppermint oil. Blitz until all well combined. I didn't strain the mint out of mine but you could if you wanted this layer to be textural smooth, just push it through a sieve! Add the peppermint oil or extract and blitz again just to combine. Pour over the base layer and spread out evenly. Place in the freezer while you prepare the top chocolate layer.
Top Chocolate layer
Place the coconut oil, maple syrup and cacao into a small saucepan and heat on the stove to combine, whisk until smooth. Pour over the hardened mint layer and spread evenly. Place back in the fridge to set for another hour. Cut into small bite size pieces with a hot blade and keep in the fridge for up to a week.
TIPS:
Soak cashews for at least 4 hours prior to starting this recipe.
Soak dates in boiling water for 10 minutes then de-seed to use.
Stay connected with news and updates!
Join my mailing list to receive the latest news and updates.
Don't worry, your information will not be shared.
We hate SPAM. We will never sell your information, for any reason.